In memory of White Song Eagle
White Song Eagle was born March 19th, 1951 and passed away December 13, 2010.

A memorial celebration for White Song Eagle will be held on Saturday, Jan. 22, from 2:00 - 4:00. It will be held at the Plainfield Recreation and Aquatic Center. The address is 651 Vestal Road, Plainfield, IN 46168.

Monetary Donations can be made in memory of White Song to the World Wildlife Fund by clicking on this image: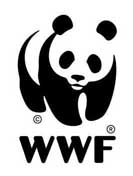 Donations can also be made to the
Suicide Prevention Lifeline.


Continue to White Songs web site.